TIME MANAGEMENT SYSTEM
The need for the time management system was brought about by the company's breakthrough development. The geography of its offices had expanded greatly and it was no longer possible to simply sweep your eyes over the office to check if the person you needed was at his working place. The main requirements to the future TMS were the following:
the system must be as simple and as user-friendly as possible
the system must be compatible with all devices
integration with the corporate messenger app
one look at the dashboard should be enough to be fully aware of which staff members are at work during their scheduled time, when they will be back from lunch, who is on holiday or off sick.
TMS is a simple time tracker. Each employee records their clock-in clock-out times, late attendance, days off and holidays. All this information, as well as personal contact data, is available in all offices on a real time basis. For instance, in case any of the staff members is absent, you can check whether they are on sick leave or just having lunch. It has become more convenient for employees who work in different time zones to communicate with each other.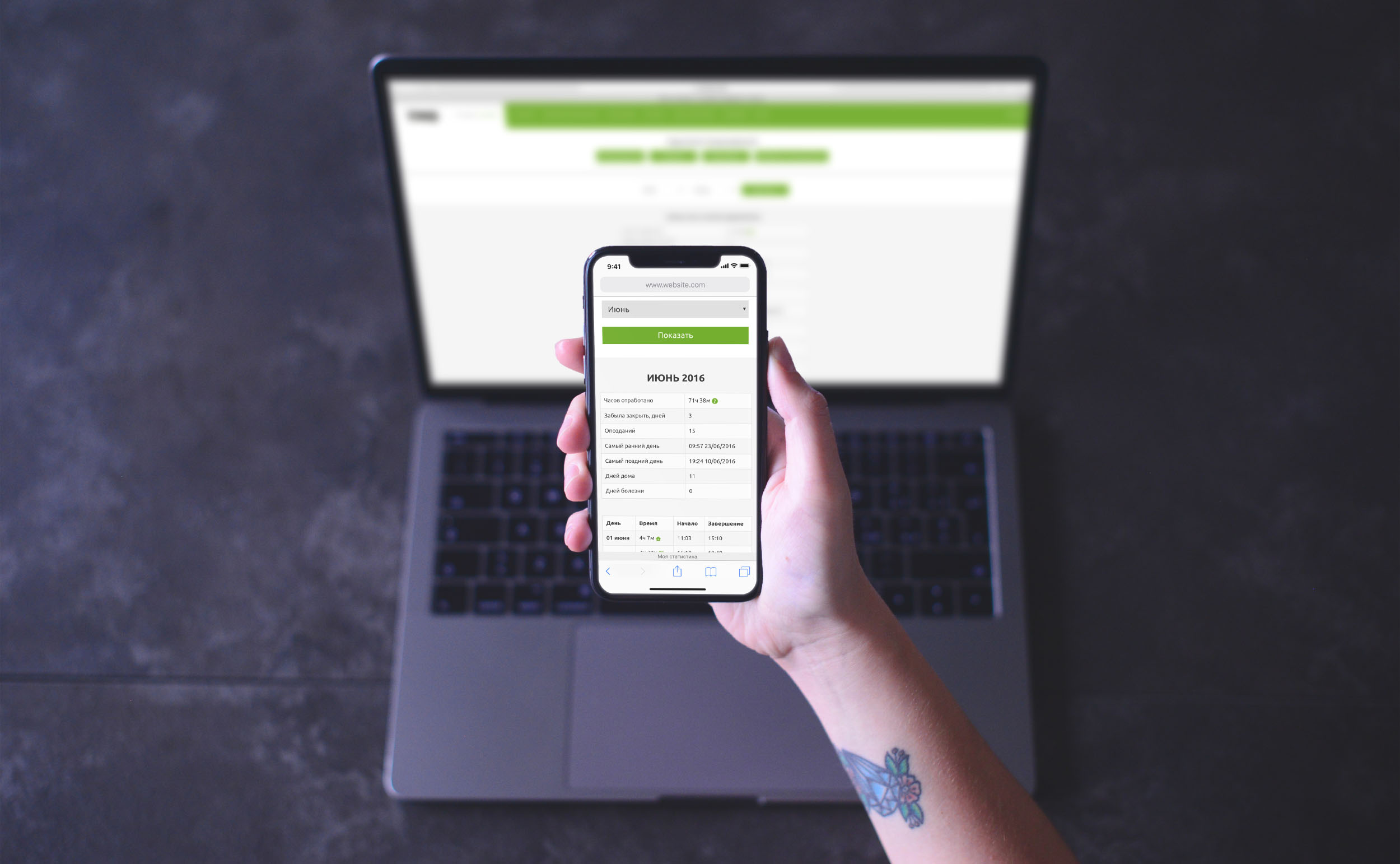 Now it is easy to find out when your colleague will be back from lunch.
Daily automated notifications on upcoming days off or holidays are sent to the company's corporate chat. It allows for early task scheduling with due regard to employees' personal plans. Such situations when some important work is being assigned on the last day before an employee's vacation have become a rare occasion.
-90%IDLE TIME
CAUSED BY EMPLOYEE TRACKING
All functional features of the system are accessible through the mobile app, as well as via commands sent to the corporate messenger. Ease of use and operational flexibility are the main attributes which make this system an integral part of any user's workflow.